Batulao Artscapes - Preselling House & Lot
Premium project of Century Properties in Batulao Nasugbu Batangas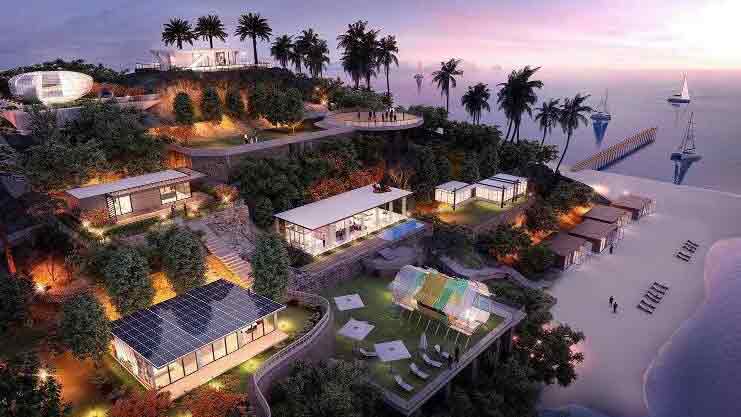 Project Type : House & Lot
Listing Type : Preselling
Developer Name : Century Properties
Units : 2 BR, 3 BR, 4 BR
Price: ₱ 4,000,000 & Up
Address : South of Metro Manila in Barangay Kaylaway, Nasugbu
Location : Nasugbu , Batangas PH Batulao Artscapes Century Properties Batulao Artscapes Batulao Artscapes Century Properties Batulao Artscapes Nasugbu
https://www.batulaoartscapesbatangas.com
The world's first livable art park is coming your way south of Manila! The Century Properties Group is introducing The Batulao Artscapes Nasugbu Batangas, a vibrant, artistic, and the first "tourism-oriented development featuring modern designer homes and world-class amenities set against lush surroundings."

This ingenious residential development is a house and lot for sale community in Nasugbu which is a pioneering endeavor of an innovative real estate evolution spread through a 142-hectare of prime land situated near the ridge overlooking the majestic and iconic Taal Volcano and its surrounding lake. The site is less than 2km southwest of Tagaytay City (Cavite) and has an elevation of more than 100 meters above sea level (masl). Additionally, the project is situated near Mt. Batulao, an 811-meter mountain where many climbers have enjoyed trekking. The Batulao Artscapes is an ambitious real estate project with fascinating designer homes with an art park and 4 museums designed and created by the Pritzker Price's topnotch architects.

The Batulao Artscapes is specifically located along the Tagaytay-Nasugbu Highway, in Brgy. Kaylaway, Nasugbu, Batangas. This location, aside from being a neighbor to the world-famous and tourist destination Tagaytay, is less than a 2-hour drive from Manila (80km southwest of Manila). The cool climate on this spot is one of the major selling points of this property aside from the distinct amenities that you could not find in any other horizontal developments in the whole Philippines. Some of the major attractions (aside from the museums) that will be beside your home is the man-made beach with clubhouse and lake with a floating chapel, kids park, a stunning landscaped retail area, the Flavor Park, Sports Park, magnificent clubhouse, and so much more amazing and original concept amenities and facilities. Additionally, what you see at the Batulao Artscapes Nasugbu is what you will get.
Popular Links
Batulao Artscapes
Batulao Artscapes Location
Batulao Artscapes For Rental Units
Batulao Artscapes Resale Units
Batulao Artscapes Pre-Selling Units
Batulao Artscapes Showroom
Batulao Artscapes Amenities
Batulao Artscapes Price
Batulao Artscapes Contact
Batulao Artscapes Century Properties For Sale Price List

| Unit Name | Project Name | Developer | Price (₱) | Location |
| --- | --- | --- | --- | --- |
| 2 BR Townhouse | Batulao Artscapes | Century Properties | 4,000,000 | Nasugbu, Batangas |
| 3 BR Duplex | Batulao Artscapes | Century Properties | 7,000,000 | Nasugbu, Batangas |
| 3 BR Single Detached | Batulao Artscapes | Century Properties | 10,900,000 | Nasugbu, Batangas |
| 4 BR Single Detached | Batulao Artscapes | Century Properties | 12,000,000 | Nasugbu, Batangas |
| 2 BR Bungalow | Batulao Artscapes | Century Properties | 17,000,000 | Nasugbu, Batangas |
| 2 BR 2 Storey | Batulao Artscapes | Century Properties | 21,000,000 | Nasugbu, Batangas |
| 2 BR Bungalow | Batulao Artscapes | Century Properties | 26,000,000 | Nasugbu, Batangas |